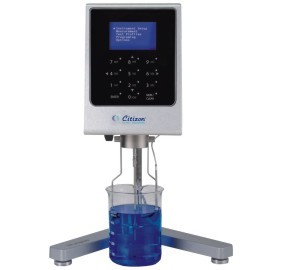 Add essential performances to determine viscosity and other rheological features to homogenious samples.

Accessories Include :
Viscometer head with serial number / Stand, 3 levelling adjustment for stand / Boss head / Standard spindles / Spindle protector /Spindle rack / Pt100 probe / Power supply cable / Datalogger software in CD / USB Cable / Carrying Case / Calibration Certificate
/ Operating manual.

Note :
All parts (including the viscometer stand) nd room in the carrying case.

Optional Accessories :
SSA (Small Sample Adapter) / LCP (Low Viscosity Adapters) / Heldal unit (High Viscosity Adapter) / Silicon Standard Oils / Thermostatic Bath / Universal adapter for all accessories such as Brookfield (Optional) / PPR Plugging system (Optional).

Note :
The material of the accessories including the temperature probe can be changed under customer specification (High Temperature Resistance).